We are
Leading service provider in the technical and vocational education and training (TVET) sector of Nepal. More than 55,000 persons from disadvantaged groups have been provided vocational training.
F-SKILL Pvt. Ltd. protects all personal information and sensitive data you provide to highly maintain our client's privacy.
"Personal Information" is any data or information that can be used to identify an individual. It includes information about an identifiable person, and its collection, storage, and use are subject to legal regulation and privacy policies.
At F-SKILL Pvt. Ltd., we ensure to provide data security while collecting your personal information. We collect your personal information for a variety of regulatory and business purposes which include:
Respond to your requests and queries related to our service.

Perform market research, business, and operational analysis.

Provide, maintain, and enhance our services.

Promote our services in the market that tailor to your specific needs and interests.

Guarantee conformity to legal and regulatory requirements for the prevention or detection of any fraud or crimes.
F-SKILL project was initiated by HELVETAS & SDC in 2002 to scale-up and replicate the short-term, mobile training models tied to employment linkage which proved successful with the SKILL Nepal Project.
With the F-SKILL project , the mobile training model was able to be repliated throughout Nepal through the franchising concept wherein private training providers were mobilized to deliver training as franchises of F-SKILL.
While the franchising model continues present, F-SKILL has started implementing training services directly in all locations throughout Nepal. These include projects: EEVNT/World Bank, EF-SR/HELVETAS, SABAL/Save the Children.
F-SKILL has been providing & and employment services since 2006 Pioneer in scaling up short-term training throughout Nepal Over 55,000 youths trained in 45 trades in all districts. Network of training for donor agencies, NGOs and Nepal government agencies: Employment Fund (EF) & Safer Migration Project (SaMi)/HELVETAS Swiss in cooperation Nepal, World Vision, PACT & Education for Income Generation Project (EIG)/USAID, Training for VMLRs(former combatants)/UNIRP,
OBJECTIVE
F-SKILL will be recognized as the leading organization providing employment oriented technical and vocational training for disadvantaged youth in Nepal.
MISSION
To provide livelihood opportunities for disadvantaged youth.
GOAL
The base of success of F-SKILL is the higher rate of employment of the training graduates.
OBJECTIVE
Provide vocational skills training and employment, soft skills trainings, enterprise development programs and training packages development.
our Services
Vocational Skills Training And Employment
Soft Skills Trainings
Enterprise Development Programs
Training Packages Development
Core
Principles
Focus on employment
Poor and disadvantaged groups prioritized in participant selection
Development and regular updates of training packages
Demand-driven, market-led mobile training
Social aspects included in all training: gender, HIV/AIDS, reproductive health, legal aid and labor rights
Entrepreneurial skills included in training course
Income verification of training participants before and after training
Outcome based financing
During and post training monitoring
More about F-SKILL
F-SKILL'S CORE BUSINESS
F-SKILL's core business is delivering quality employment-oriented training to economically poor and socially discriminated groups, specially Dalits, Janajatis, women and youth affected by the conflict.
SOCIAL AND GENDER-INCLUSIVE APPROACH
Poor participants from disadvantaged groups – Dalits, Janajatis, women and conflict affected – are given priority in participant selection.
PROJECT PHASE SUCCESS
Following the project phase of F-SKILL (2002 – 2006), over 86% of F-SKILL trainees were found in gainful employment after six month of training completion. An independent tracer study conducted in 2007 confirmed the high employment rate.
DIFFERENTIAL PRICING APPROACH FOR PARTICIPANT SELECTION
F-SKILL pays its franchiesees higher incentives for training participants from most discriminated and conflict affected groups.
Organization Structure & Human Resource
To ensure the quality of the projects, FSKILL relies on the consulting services of Philanthropy Advisors, a strategic philanthropy consulting firm established by humanitarian professionals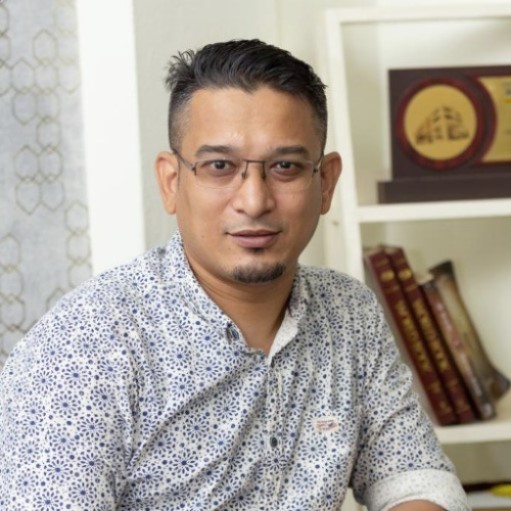 UKESH RAJ SHRESTHA
Executive Director
DR. SUNIT ADHIKARI
Senior Vocational Consultant & Program Director
Sangita Tamang
Counseling and Social Development Officer
Bina Shrestha
Finance and Admin Officer
Roshan Shah
Senior Consultant Vocational Training
Dipendra Narayan Shrestha